Biography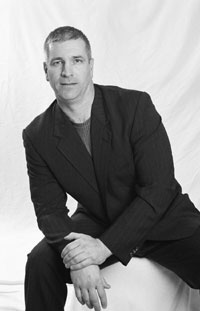 Born in Warrensburg, MO., and having spent much of his childhood at Richards-Gebaur Air Force Base in Belton, MO, Mark is one of the earliest graduates from Longview College, Lee's Summit, MO, receiving his Associates Degree, before entering Kansas University, where he graduated with a Bachelors Degree in Arts and Sciences, with a major in History.
Mark currently lives in Eudora, KS, and is a leading member of the Kansas Leadership Forum (KLF). He is recognized as one of America's top motivational speakers, traveling the world and the United States speaking about Leadership and Team Building. He has made presentations in nearly every U.S. state as well as twelve nations overseas.
After his graduation from KU, Mark spent twenty-one years as a Special Forces, Green Beret officer achieving the rank of Lieutenant Colonel. He commanded specially-trained and educated teams that our nation selected for the most dangerous and hazardous missions. He conducted operations, many of a sensitive and classified nature, in over fifty-five nations on four continents.
He is a highly decorated combat veteran; having received over twenty awards, including the Bronze Star, earned for his heroic leadership during the Gulf War. He also fought in Somalia, popularized by the movie "Blackhawk Down." He is a Master Parachutist, having made over two-hundred jumps, and has been awarded the foreign parachutist badge from fourteen nations.
Since the tragedy of September 11th and for the next seven years Mark assisted our nation in the Global War on Terror, returning frequently to the Middle East and Asia. He spent 4 months in Iraq and Kuwait in 2006, teaching Counter Insurgency to battle staffs and commanders.
Mark spent 8 years on the faculty of the U.S. Army Command and General Staff College (CGSC) in Fort Leavenworth, KS, teaching Masters-level leadership to high-ranking officers of both U.S. and allied governments. He earned his Master's Degree at CGSC and his thesis is utilized to assist educating Special Operations officers as they are engaged in the Global War on Terror.
In 2007, Mark accepted a position as Adjunct faculty in the Business Department at his alma-mater Longview College and has taught two leadership courses each semester since. He also teaches a Leadership seminar each semester at Johnson County Community College, has previously taught classes at KU, and is called upon often to be a guest lecturer at universities around the U.S.
As part of the 40th Anniversary celebration of Longview College, Mark received the prestigious Longview Legacy Award, recognizing exceptional service and achievements.
He is the author of two books: "How to Get Anyone to Follow You Anywhere: Green Beret Secrets to Leadership and Team Building"; and "Lessons in Leadership: Straight Talk from a Green Beret", which former President George H.W. Bush kept a signed copy in his den at the White House.
L. S.: "I will carry on with me forever how much Mr. Johnson cares for us students. He really cares for us and wants us to be better because of this class. I will always remember to do the 'hard right over the easy wrong'. I enjoyed everything in this class."