What High School Students and Faculty are saying...
"Your presentations were terrific. Mere words cannot describe the impact you have on an audience. They leave your presence motivated, inspired and more proud of their country than before. You were referred to me by a staff member that heard you at a conference she attended. She was so excited and recommended you highly. I naturally had to hear for myself. Your presentations to our staffs were extremely well received. I heard many comments as to your energy, motivation and dedication. Once again, you were awesome and I would recommend you to anyone seeking an excellent, motivational, inspiring speaker. Thank you for making our in-services really special."

Robert E. Minchew, Ed.S., Superintendent, U.S.D. 351, Macksville, KS
---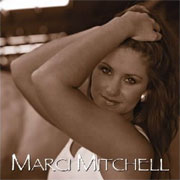 "Mark Johnson is the epitome of leadership! His passion is unbelievable and so inspiring. Words cannot express enough how much I rely on his mentorship. I met Colonel Johnson while attending community college as a student-athlete and he has been mentoring me since. He is not only a great leader and outstanding speaker - he is driven, inspirational, motivational, and genuine. Mark doesn't just speak the words of leadership and excellence - he lives them! As a mentor, he supports me, teaches and motivates me every time we communicate. Just a little note from him gets me all fired up again. Some good "Mark Motivation" always does me a world of good. He has touched my life the way he has thousands of others. Mark Johnson is the real deal!"

Marci Mitchell, Nashville, TN
Fort Scott Community College volleyball player
Pittsburg State University
"The Marci Mitchell Band"
www.marcimitchell.com
---
"Mark Johnson is a great motivational speaker. He has really good war stories from when he was a Green Beret. He really knows how to work a crowd and get people's attention, and I think that's what makes him really stand out from all the other speakers I have heard. After listening to Mark, I just KNOW that I can accomplish anything that I want to in life. He helped me realize that I must work hard and be committed to excellence. I know this…I would follow Mark Johnson anywhere."

Kelsey Epperson
All-Conference Volleyball, Softball player
Student Council President, top-ranked in Class ('06)
Eudora (KS) H.S.
---
"Thank you so much for speaking at our KYLF, you were so special! Your speech was truly moving and inspirational; you received excellent reviews from everyone. You were the highlight of the conference."

Jamie Smidt, Vice president
Kansas 4-H Youth Leadership Council, Abilene
---
"Thank you…Thank you for speaking. You were very inspirational and we were all glad that we could hear you. You are a very special person with a very special gift and so much energy. I'm glad you chose to share it in the way you did. God Bless."

Ashley Bechard, President
Kansas 4-H Youth Leadership Council, Beloit
---
"Thank you so much for speaking to the 2004 Kansas Youth Leadership Forum. You gave an AWESOME speech. Your message was absolutely right on target. I would like to extend my gratitude and thanks for all that you do. You're the greatest!"

Lindsay Graber, Vice President
Kansas 4-H Youth Leadership Council, Hutchinson
---
"Thank you so much…all the people I talked to enjoyed you very much. You are a true leader and I respect you so much for what you do everyday! Thank you again. You are in my prayers."

Johnna Albrecht, President, Region 11, FCCLA, Neosho, MO
---
"What a great job you did the other day! I had so much positive feedback! You were awesome, very motivational, enthusiastic, and inspirational. Your passion and energy was amazing! We all have a great lesson to learn from you. You helped our members find confidence within themselves to become dynamic leaders. Terrific.
Your continuous efforts and services are amazing. We are now more confident in ourselves thanks to your words and encouragement. You are a remarkable and dedicated man and we thank you again for brightening our day. You're in our thoughts and prayers."

Stephanie Schurr, President, District B FCCLA, Osborne (2001)
---
"Your presentation was a great way to begin our year. The positive energy was a joy! I have read your book and it has re-energized me. Thank you for your splendid dedication!"

Todd Kissick, Superintendent of Schools, U.S.D. 102, Cimarron, KS (2003)
---
"We appreciate and thank you very much for your electrifying presentation for our Leadership academy. You set the standard for excellence and got us all excited to achieve. You are the greatest."

District E-West, FCCLA , Rossville
---
"Thank you for your personal experience at our conference…our members gained valuable information that they can use during the upcoming school year. Your support to our student organization is priceless. Thank you for your dedication to today's youth!"

Jamie Wilcox, Vice President, District G, FCCLA, Gypsum, KS
---
"We would like to thank you from the bottom of our hearts for speaking. You were fantastic and left quite an impression. We appreciate your kindness."

District E-East, FCCLA, Basehor
---
"Thank you for your inspirational discussion. I admire leaders who can inspire others by caring and doing what is right."

Kelly Martin, KARL class of 2002, Bucklin
---
"Very motivated speaker and really put a spark in my eye/He was very motivated/Very good speaker/Very dynamic speaker/Fun, exciting, great speaker/Very useful information/He's very excited & exciting/He was very good, very encouraging."

Student comments from RYLA Youth Leadership Camp, Barton Co.
---
"I want you to know that you made an incredible impact on the kids and they thoroughly enjoyed your talk."

Monty E. Strecker, District RYLA Chairman, Barton Co.
---
"Thank you for your presentation at our Fall FCCLA Leadership Academy. Our members gained valuable information that they can use during the upcoming school year. Your support to our student organization is priceless. Thank you for your dedication to today's youth!"

Jamie Wilcox, Gypsum, KS FCCLA District G. Vice-President (2002)
---